After doing the Mezek, i wanted to do another cartoon plane, but had to finish that Mirage model first… Done.
Here i show early work on the pilot, i would like it to look a bit like the gorillaz group cartoon characters from Jamie Hewlett.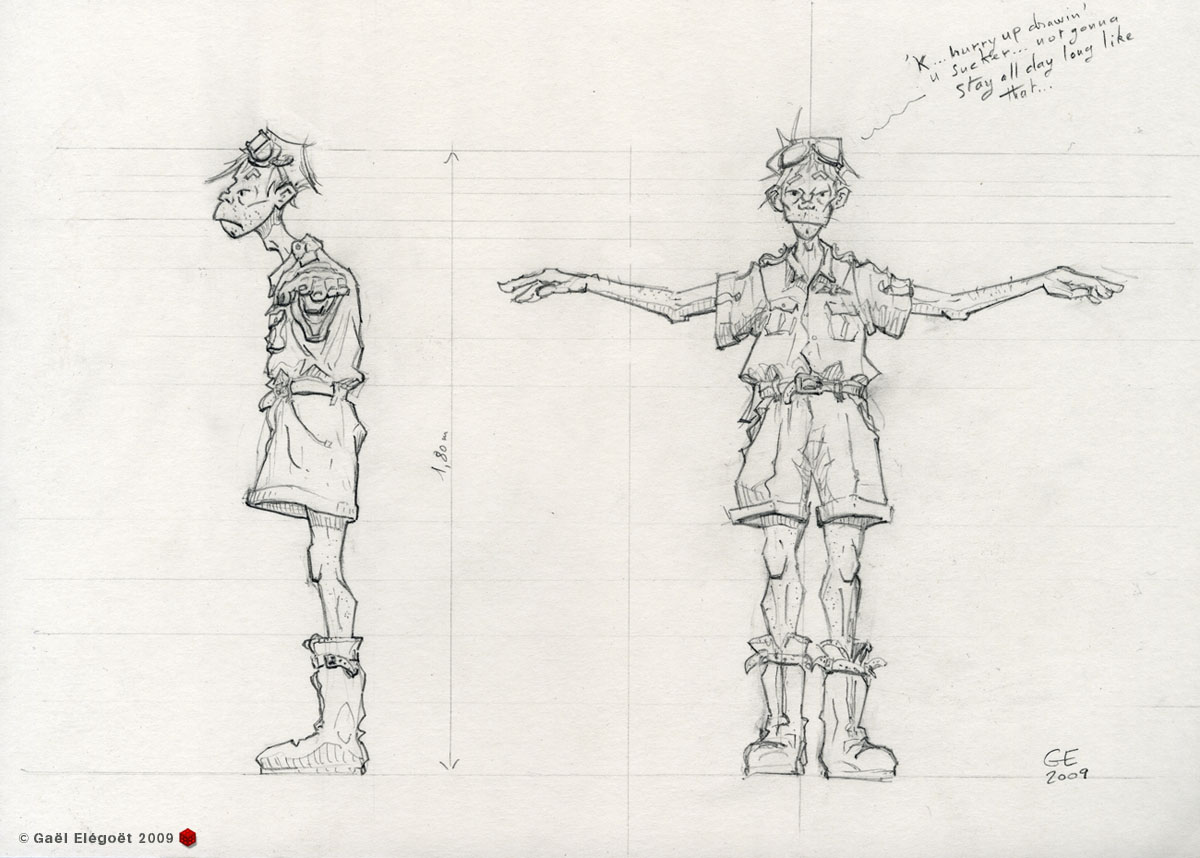 A thin pilot, with a not very friendly monkey-like face , i bit ridiculous in a tropical dress… flight boots and goggles.
For the moment i keep the model with a neutral face expression, cause i want to try some face animation later. It's very early work, hairs are provisional, many things left to do, the belt, refining the boot… ect… lots of details to add. Would like to be able to work more often on it , it's really fun …
Btw, called im « Finn ».
Started the plane too , but it's too early to show, really not much done… for the time been, you'll have to guess what it is.
Cheers